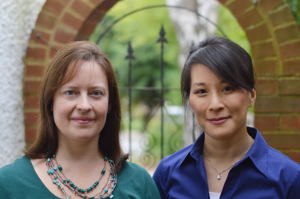 Thanks for finding us – we're delighted you're here! We're Deborah and Maxine, two long-time friends who met when we first worked as City lawyers together.
Fast forward fourteen years and several jobs later, and on a break from the rat race, we dreamed of a change…of lives less ordinary. So we decided to start a new (non-law) business together from our kitchen tables.
How to share equity?
However, we struggled to figure out how we should share it. We'd been in organisations with lots of staff ownership, as well as some where equity was held by just a few at the top. Though the former felt fairer, some people still got more than they deserved, and some people got less. And inevitably some people fell out.
We did not want that. We wanted to contribute flexibly and share in our new business fairly, and we valued our friendship too much. Having a fixed split didn't make sense. Luckily that's when we came across Slicing Pie by Mike Moyer.
"Slicing Pie is the only equity model on the planet that guarantees each participant gets exactly the share of the business that they deserve."Mike Moyer, Slicing Pie (2013 v2.3).
We bought and devoured his book. And quicker than you can say 'greedy investor', we set up our grunt fund. Happy days!
But we need to make it all legal
However, after a time, we realised that we needed to formally set up our business. By which we mean doing the legals, e.g. incorporating, and writing shareholders' agreements etc…And tackling everyone's nemesis: tax. Ugh.
---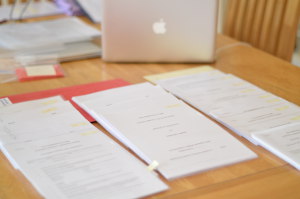 Yet despite knowing lots of very smart lawyers, we couldn't find any UK grunt fund-friendly solicitors. So we contacted Mike Moyer, who together with a US attorney, inspired us to look at the UK issues involved.
Going down the rabbit hole
If we'd known then just how much work would be needed – and where our journey would take us – we're not sure we would have begun. Traditional business is based on a fixed equity world, so we had to hack our way through a veritable forest of laws, looking at legislation that we thought we already knew but using fresh eyes.
Our R&D quest to make Slicing Pie work for our business took us to new places and old…corporate, IP, finance, accounting to name but a few. However, grunt funds are perfect for bootstrapping startups, and have so many benefits, which we fell in love with, that we couldn't give up.
---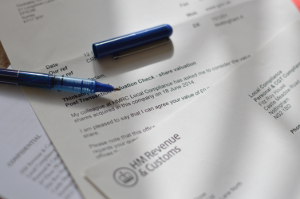 Yay – and we love HMRC!
Eventually we mapped our way. We worked out how to:
And we also found lots of other great things about Slicing Pie that made us and our startup better. And after we finally got there, in 2015 HMRC blessed our legally-binding tax-efficient company grunt fund solution – the first in the UK that we know of. Awesome!
A second startup is born
By now, we were geeking out more on dynamic equity than we were on our startup. We were learning more every day: our legals had turned into (what we laughingly called) a monumental distraction. Also, other UK entrepreneurs kept getting in touch via Mike Moyer, asking if we could help them as well. We knew how hard it had been for us to do what we had, and we really wanted to help. But we knew we couldn't, unless we were regulated.
So – although it wasn't our original plan – we thought long and hard, and decided to pivot. And after navigating insurers and regulators and another jungle of paper, in 2016, we launched our second business:

A law firm by grunts, for grunts.
Helping UK startups to setup and share equity fairly.
And as law firms aren't usually companies, we went through the pain all over again so that we could set ourselves up as a grunt fund partnership. Why? Because aside from the technical challenge – we really love fairness.
So that's how our grunt fund became two startups. And our story so far.
Where will your grunt fund take you?
We love meeting fair-minded entrepreneurs and hearing your stories. So if your team also loves Slicing Pie and would like us to help with cool UK legal solutions, get in touch!
CONTACT US