About you
We love talking to entrepreneurs like you. It's one of the best things we do. We advise business people from a wide range of sectors, including:
tech
healthcare
education
energy
fintech
professional services
Most are leaders, innovators and disrupters in their particular fields, and doing and planning cool things. Many are friends. Some have worked together before. And some are even related. Wow. Whatever, they all understand that using Slicing Pie increases their prospects of startup success. And they:
are passionate about their business idea,
have great people to work with,
want to share equity fairly, and
set up their business in the right way.
In general, we find that people who contact us fall into one of two camps:
serial Entrepreneurs who've been burnt before
First time entrepreneurs who want to start fairly
---
If that's you too, then great – you are exactly who we can help! We love helping businesses set up fairly and properly, and smartly for tax. And we look after your individual needs – because every business has ideas, plans and people that are unique.
So talk to us about your startup and how we can help. And tell others about Slicing Pie so that more startups can be a success!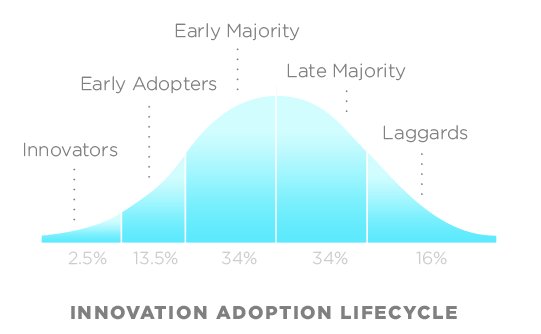 With thanks to Everett Rogers. Technology Innovation Adoption Lifecycle model graph, licensed under a Creative Commons Attribution 2.5 Licence.
Increase your prospects of startup success
Talk with us about how your team can implement Slicing Pie using our UK legally-binding tax-efficient startup solutions.
CONTACT US